RICK SMITH
INSTRUCTOR TO GOLF'S GREATEST CHAMPIONS.
AWARD WINNING GOLF COURSE ARCHITECT.
PARTNER, PHIL MICKELSON GOLF COURSE DESIGN.
BRAND AMBASSADOR AND ENTREPRENEUR.
GOLF'S RENAISSANCE MAN.
In addition to achieving great success in golf as a teacher, designer and communicator, Rick Smith is regarded as one of the PGA Tour's best sounding boards for swing advice. In 2009, Rick was ranked as the number two golf instructor in the world by PGA Tour players and since 2000, Rick has been consistently ranked as one of the top ten golf instructors in the world; both polls were done by Golf Digest Magazine.
Rick's notable clients have included major champions such as Jack Nicklaus, Phil Mickelson, Lee Janzen, Vijay Singh, David Duval, Paul Azinger, John Daly and Greg Norman. Additionally, Rick has assisted PGA Tour winners Rory Sabbatini, Chris DiMarco, Rocco Mediate, Jerry Kelly, Billy Mayfair, Matt Kuchar, and Billy Andrade among others.
Smith is also a respected and noted author. He is currently a teaching editor for Golf Digest Magazine. He previously served as instruction writer for Golf Magazine. He has also written Major Series publications. Smith is author of the 1998 book "How to Find Your Perfect Golf Swing," published by Broadway Books, which is regarded as one of the top instruction books in the industry. Over his career, Smith's many honors include being appointed Michigan's "Golf Ambassador" by Governor John Engler, and Golf Magazine has repeatedly honored him as one of America's "Top 100 Teachers."
Rick currently operates Rick Smith Golf Academies at Oakland University in Rochester, Michigan and Forest Dunes Golf Club in Roscommon, Michigan.
RICK opened FLAGSHIP INSTRUCTIONAL FACILITY, THE RICK SMITH GOLF PERFORMANCE CENTER, AT TRUMP NATIONAL DORAL JANUARY 1, 2018.
Rick Smith's love for hosting golf instructional shows on television began in 1994. That year, he developed "The Rick Smith Signature Series." The "Signature Series" golf instruction show was seen by worldwide television audiences on ESPN International, TSN (Canada), and Fox Sports Net. The "Signature Series" ran for five years until Rick signed an exclusive golf content deal with the Golf Channel in 1999. At the Golf Channel, Rick became part of the "Dream Team of Instructors" which consistently offered viewers instructional tips to improve their golf game. Rick has also hosted "Inside the PGA Tour" and has been a commentator and analyst for both NBC and ESPN telecasts of golf tournaments.
In 2012 Rick was inducted into the State of Michigan Golf Hall of Fame. Additionally, Smith has been named National Teacher of the Year, National Golf Professional of the Year and National Merchandiser of the Year. Rick has also designed nine award-winning golf courses in the USA in addition to those he is currently building in Canada and Bali with Phil Mickelson. Phil Mickelson and Rick have also designed several courses throughout China.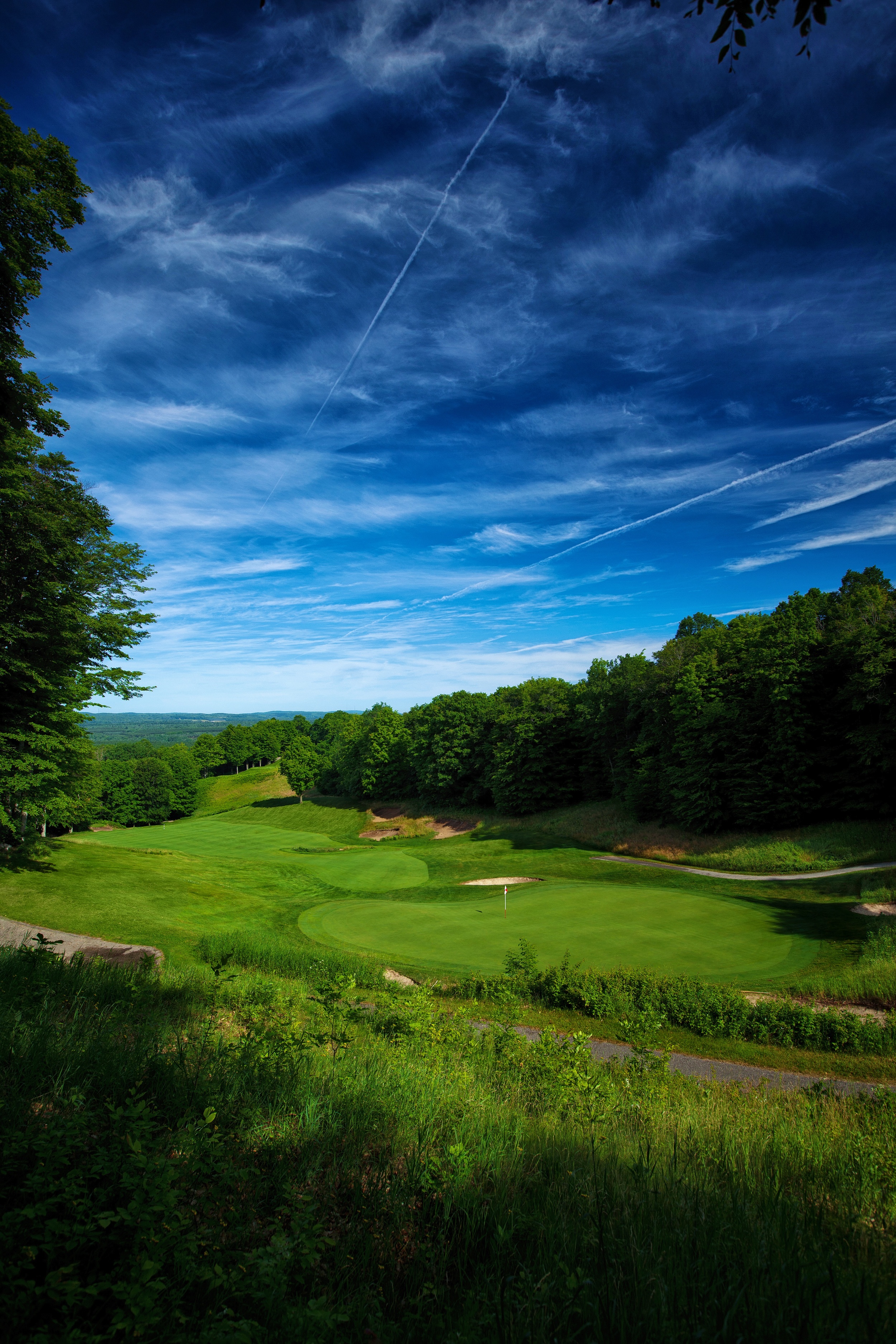 Award Winning Course Design
Rick Smith has won dozens of awards and accolades for his skill as a golf course designer. The list includes his Signature course in Gaylord, Michigan, Arcadia Bluffs on Lake Michigan, Wuskowhan Player's Club in Mount Olive, Michigan, R&S Sharf course at Oakland University in Rochester, Michigan and the Shenandoah course at Turning Stone Resort in Verona, New York which has hosted several PGA Tour Events. Additionally, Rick is a Partner in the Phil Mickelson Design Group. Rick and Phil have completed design work in China and are currently working on numerous course designs in Canada and Bali.
contact US
Rick Smith is represented and managed by the team at Fidelity Sports Group, LLC.
Please Call 407.420.1500 with media or business inquiries.
Please Call 305.591.6487 for lesson or instruction inquiries.
For Questions Via Email Regarding Lessons with Rick Smith, or a Rick Smith Golf School, Please Submit Below: